MAUZ IMMO 31 hiring !
Intégrez MAUZ IMMO 31, une agence de proximité associée à la puissance d'un réseau national !
Nous vous apportons
Des outils et services performants et efficaces
Une liberté de travail
Un bureau à votre disposition
Une rémunération attractive
La force et la synergie de notre Réseau IMMO-DIFFUSION
Un logiciel de transactions & locations (avec formation gratuite)
Une diffusion de vos annonces sur l'ensemble de nos sites partenaires (+ de 250 sites)
Une Hotline technique, commerciale, juridique et administrative
Une boutique d'outils marketing (flyers, plaquettes, cartes de visite...)
Des offres et avantages auprès de nombreux partenaires pour vous et vos clients...
Pour plus de renseignements contactez l'agence MAUZ IMMO 31
Submit your application !
​Contact us MAUZ IMMO 31
MAUZ IMMO 31
​Free estimate !
​​Get the result of your estimate immobilier Mauzac in 2 minutes !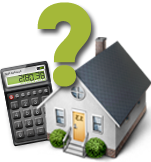 ​What is the price per m2 ​​?
Consult the price per m2 of ​properties in your area.
(​​​Price evolution over a month)